The City of Tallahassee, Florida has a rich, influential history.
Originally occupied by Native Americans and called "Old Town" or "Old Fields," Tallahassee, Florida's Capital City, was inexplicably described as "grotesque" by author Ralph Waldo Emerson in 1827. But as early as 1875, our City was being heralded by poet Sidney Lanier. And in 1882, newspaper reporter George Barbour proclaimed Tallahassee one of the loveliest places in all of America. We agree.
That's about the time the Milwaukee lithographic firm of Beck & Pauli published a hand-drawn bird's eye panorama of the blossoming city dubbed "the floral city of the flowery South."
This document, now housed in the United States Library of Congress, is a snapshot of a city that would later become the "All American City" we all know and love.
And, with all that's happened since, and everything we can learn from maps, we decided that it's about time for a new snapshot.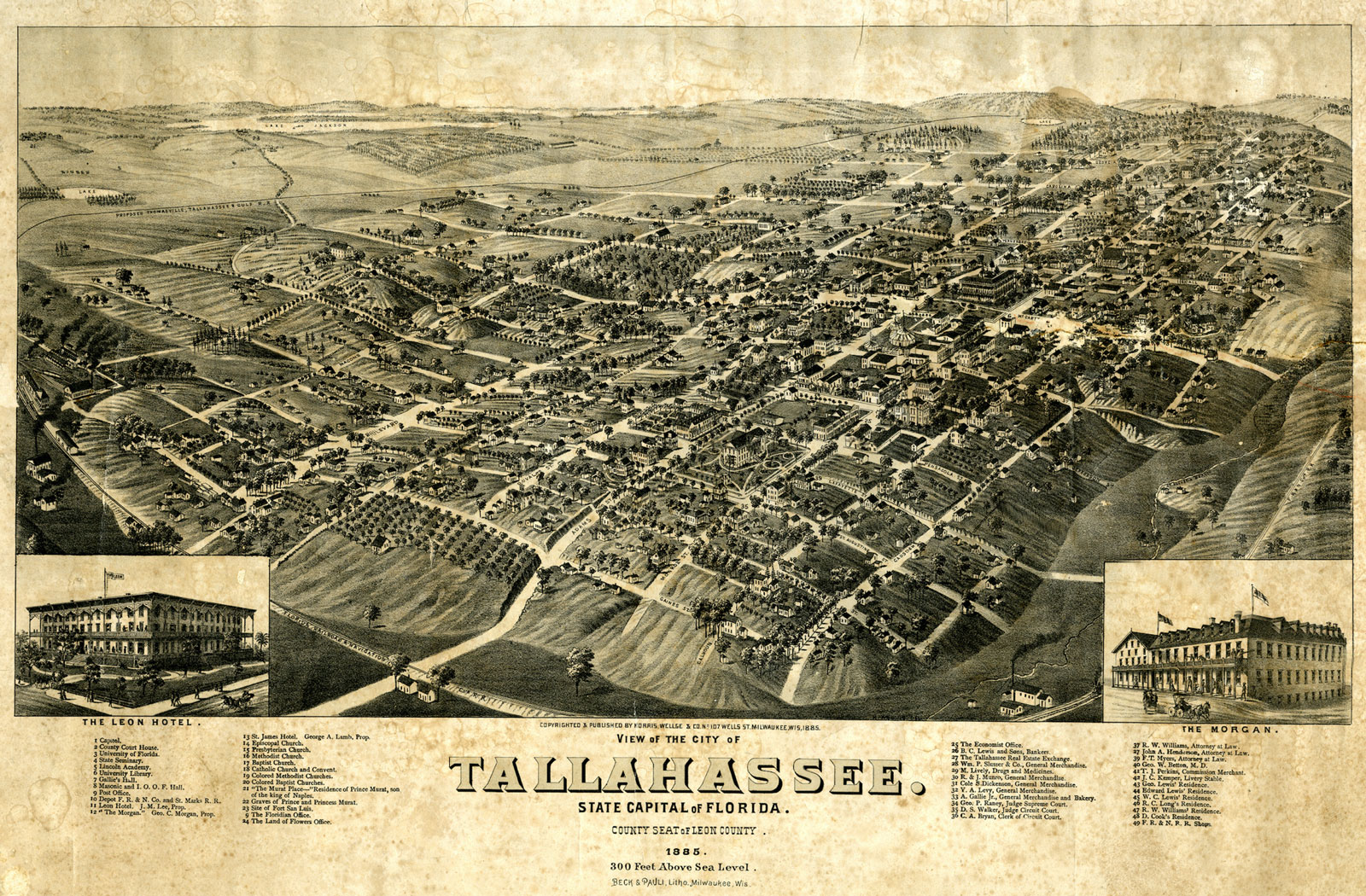 With a nod to the beautiful, handcrafted detail of the 1885 panorama, "View of the City of Tallahassee," CATECOMM, headquartered in Tallahassee, and Tallahassee-based artist Jenn Whitcomb have hand drawn a 2019 snapshot panorama, printed locally on museum quality paper so you own a piece of this history.
And $100 from every purchase will benefit local nonprofits preserving and improving Tallahassee.